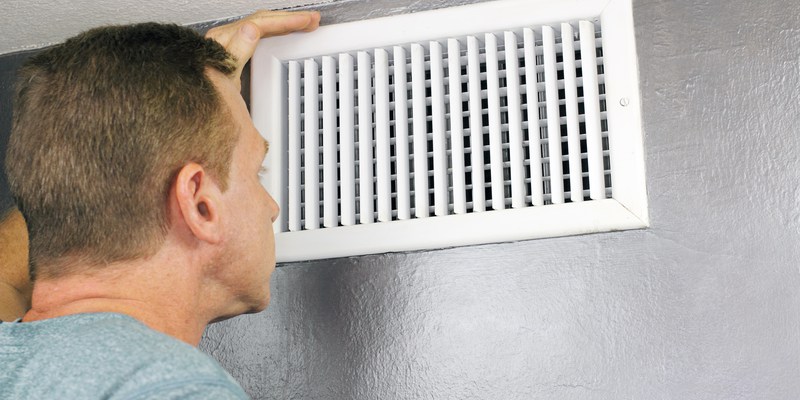 As a homeowner, there are a lot of things you have to learn to take better care of your home. You learn things like how to take care of your lawn, how to best clean your floors, and how to unclog your sink or shower drain. So when new tasks arise within your home, rather than call up someone to come solve the problem, you try to take care of it yourself or look it up online to see how it's done. The problem with this is that sometimes there are problems that you can't just research and do yourself. Although there are a lot of things we as homeowners can do on our own, there are also some things that you need professional help with, including cleaning your air ducts.
Cleaning my air ducts? How could I need help with that? That's probably what you're thinking, right? All you need is a broom or a duster! You would think so, but definitely not! There are a lot of misconceptions about cleaning your air ducts, so here are a few reasons why you shouldn't clean your air ducts by yourself.
First, you don't have the proper equipment. Cleaning your air ducts properly definitely doesn't use a broom or duster. It uses special vacuum-like equipment that ensures your air duct is cleaned properly and covers every corner. It's easy to miss areas in the air ducts that are hard to see. If you miss areas that are hard to see, your ducts won't truly be clean, meaning more things will be pushed into your home's air when the HVAC system kicks on.
Another reason you need proper equipment is because you don't want to push more dust and allergens into the air as you're trying to clean it. By hiring a professional, the proper equipment is used so you know that all of the dust collected in the air ducts doesn't end up back in your air. Lastly, by attempting to do the job yourself, you run the risk of damaging your air ducts, which can be expensive.
While there are a lot of jobs you can handle yourself to take care of your home, there are equally as many jobs that require professional experience that are worth the investment. Attempting to do jobs without the proper experience or licensing could cause issues that cost more than the original problem itself.
If you need assistance cleaning your air ducts, dryer vents, or would like to improve your indoor air quality, follow the links for each to get some of the best solutions to your problems.